[Announcement] Maintenance Over, Server Back
Dear players,
We would like to announce that [S3]Dragonpond and [S5]Winter's Demise are back from the maintenance for Timezone Change.
Notes:
Servers had been down for a few days due to the maintenance, we do apologize for the inconvenience caused and we've prepared the following compensation for servers involved:
500 Taels
100 Stamina Pack *2
100K Ultimus Pack *2
100K Ultimastone Pack *2
100K skills essence pack *2
Patch notes:
After the maintenance, s3 and s5 are now US East servers.
As the attachments show, the time below MAP is the real server time now.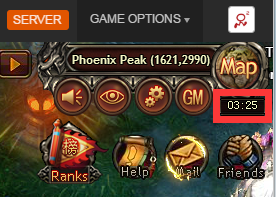 Thank you for your support! See you all in-game!
-The Dragonbone Dynasty Team